Libera Workshop
The Libera Workshop is one of the main opportunities to meet and exchange knowledge with experts in beam diagnostics and data acquisition systems for particle accelerators. Participants learn about new applications and digital signal processing techniques based on the newly available technologies and have the chance to present the status of their projects.
Walk through the workshop's history and meet all the outstanding presenters we have hosted through the years.
2023
Libera Workshop 2023 
We are thrilled to announce the dates for the 18th Libera Workshop
May 15th to 17th, 2023. 
After three years of uncertainty and online/hybrid events, Libera Workshop 2023 will be organized as a fully in-person event, in the surroundings of our headquarters in the beautiful Goriška region, Slovenia.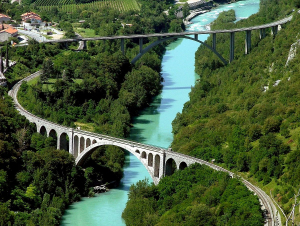 This year is special, as Instrumentation Technologies celebrates its 25th anniversary, and there is no better way to spend it than by enjoying it with those who made it possible.
As experts in beam diagnostics and RF systems, we are inviting you to join the workshop with the possibility to present the latest news and achievements on your projects, as well as the challenges you see along the way. From our side, we'll give you an overview of the latest developments and some insights into what we plan for the years to come.
And of course, we will take time to enjoy the excellent food and captivating views.
Now it is your turn to mark the dates »out of office, attending Libera Workshop!« and be ready to register when the registration opens, on the 15th of February.
Looking forward to seeing you in May!
P.S. We made sure the Libera Workshop dates work well with the IPAC conference, happening just 140km away in Venice. If you plan to attend the conference, you can enjoy the weekend discovering the city of Canals, and then join us in Slovenia. To make it easier for you, we will help you with a transfer from Venice to Solkan.