We are proud to support companies that are creating exceptional value.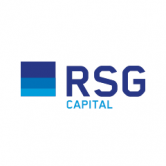 RSG Capital
Since 2008 Instrumentation Technologies has been a partner of RSG Capital, a leading venture-capital management company based in Slovenia that helps to build a support environment for high-tech businesses. Its mission is to fill the equity gap or the lack of financial resources faced by companies in the early stages of their development. RSG Capital's team is highly experienced and possesses a broad range of complementary knowledge, which has enabled the company to establish itself as a competent and reliable partner for start-up companies, and serves as an important element in stimulating business and the development of venture capital markets in the CE region.
http://www.rsg-capital.si/
oPAC – Optimization of Particle ACcelerators
oPAC aimed at developing long term collaboration and links between the involved teams across sectors and disciplinary boundaries and to thus helped defining improved research and training standards.
Coordinator
University of Liverpool, UK
Role of Instrumentation Techologies
Full Partner
Project carried out by Instrumentation Technologies
Design and development of common applications for different particle Accelerators
Funded by the European Commission under Grant Agreement Number 289485.
COBIK
In 2010 Instrumentation Technologies joined forces with three other internationally recognized hi-tech companies and three research institutions, and established the Centre of Excellence for Biosensors, Instrumentation and Process Control COBIK. The kick-off and first four years of operation of the centre were financed by the EU (European Regional Development Fund – 85%) and the Republic of Slovenia (Ministry of Education, Science and Sport – 15%) in total sum of EUR 10 million. Today, COBIK is a private centre working in promising fields of technology such as bio-chemistry, bio-instrumentation, optics, new materials and advanced purification processes in pharmaceuticals. It also established COINVEST, a platform which connects regional high-tech projects with emerging innovative ecosystem. Through its activities it aims to develop an ecosystem that helps prospective projects obtain the assets they require: capital, access to market and managerial skills. COBIK is located close to the Slovenian border with Italy and plays an important role in the region's research and business ecosystem.
http://www.cobik.si/